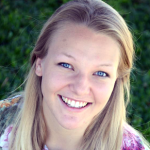 Rachel Teague
Rachel grew up in Huntington Beach, California. She was raised in a Christian family, but in 6th grade she decided to fully trust in and believe in God.
Ever since her brother participated in an exchange student program in 2002, she has had an interest in Japanese culture. From there, God planted a seed which grew all the way into her college years. An Intercultural Studies major at Biola University, she felt called to return to Japan and see what God's good plan is for her life.
After a short internship with Pastor Joseph and Amy at Abide, she was given a peace and a passion to come back to Osaka after graduating college in 2015. She is very excited and honored to get to work alongside other Christians who also want to share the hope and love of Jesus Christ here in Japan.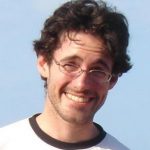 Daniel Morgan
Daniel Morgan is from Houston, Texas (also known as Astro City, home to NASA and space cowboys). Growing up in a Christian family, he responded to God's call one night at the age of five to trust his life to Jesus as Lord.
He graduated from Houston Baptist University in 2004 with a B.A. in English literature and history. In 2007, he taught English for a year at a conversation school through a church in Nishinomiya. That experience gave him a lasting impression of God's heart for the Japanese people.
Back in Texas he studied more on Japanese culture, working with various ESL church ministries and the local Japanese and international student community at the University of Houston. He completed the CELTA (Certificate in English Language Teaching to Adults) qualification in 2009 at Lone Star College. Occasionally contributing articles to a Japanese-English newspaper "The Southern Journal", he also got involved with the Japan-America Society of Houston (JASH) and their sister city exchange program with Chiba. As part of helping to coordinate that program, he was able to visit Chiba for two weeks on a homestay as a chaperone in 2010 for four American middle school students.
Sent by his home church, Church in the (Medical) Center, he returned to Japan in 2013 to do volunteer outreach and campus ministry with a church in Osaka. Upon completing that program in 2015, he moved further south in Osaka and came to Abide Calvary Chapel, doing park and street outreach. Twice a month he helps organize international Talk Time home parties for Japanese who want to practice their English, make friends, and talking about deeper life topics.
Daniel's passion is in making friends and sharing the gospel with Japanese and internationals, teaching the Bible, reading and writing, drawing, taking pictures, hiking, exploring new places, acting, and, more recently, kyudo.