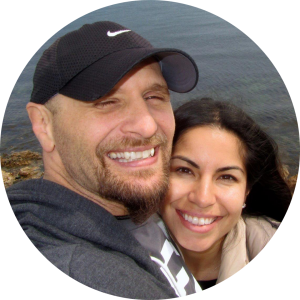 Joseph Totsis and his wife Amy are natives of Los Angeles, California where they met while serving together in the youth ministry at Calvary Chapel Montebello (CCM). Joseph served for seven years as the youth pastor and missions pastor at CCM. Prior to working in ministry, Joseph was a high school Computer Graphics teacher. (Read or listen to Joseph's testimony in the message: "Filling the void!")
Amy has a background in both Television Journalism and teaching English as a Foreign Language. (See Amy's TV news reporting sampler.)
In January, 2010 they were married and moved to Japan upon returning from their honeymoon. They spent the first six months in Tokyo acclimating to married life and Japanese culture. While in Tokyo, they served at Calvary Chapel Kokubunji.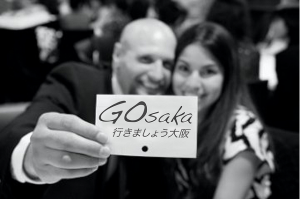 In July that year, they moved to Osaka where Joseph joined the staff at Osaka International Church (OIC) as an Associate Pastor.
In September 2013 Joseph, Amy, and several loving supporters of prayer, service, and financial support helped launch the Abide Calvary Chapel Osaka church plant.
In May 2014 Joseph stepped fulfilled his contract with OIC and began to focus his full time attention at the Abide Calvary Chapel Osaka church plant.
In June 2014 there was a new addition to the church plant with the birth of their firstborn baby girl, which was actually recorded and broadcasted on a popular television program in Japan called "Why Did You Come to Japan?" Click the photo to see the Totsis segment of the show.
In October 2016 the church had another new addition with the birth of their second born baby girl, who also appeared on TV!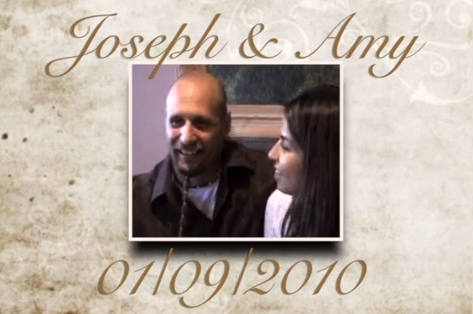 How did Joseph and Amy meet? Here is the long story!
Why did they come to Japan?
Think of it this way, take half the population of the United States and put it into California. That's Japan. Less than 1% are Christians. According to the World Health Organization (WHO), Japan, along with Hungary, and Lithuania have topped the list of world countries by suicide rate for the past six decades. These statistics are confirmed to us here in Osaka several times a month when the trains are shut down or delayed do to "Human Damage Accidents." Suicide is the ultimate case of hopelessness. When one loses hope. What is there to hope for?
"Now may the God of hope fill you with all joy and peace in believing, that you may abound in hope by the power of the Holy Spirit."

Romans 15:13